Our adult tours combine exceptional soccer opportunities, professional games, and stadium tours with a wide array of cultural experiences. Travel and Play has many international club contacts that allow us to find comparable competition for your competitive, recreational or over-30 team.
Adult teams play in friendly games or a round robin tournament can be arranged. In addition, training facilities can be provided  and most adult team tours include attendance at one or more professional games.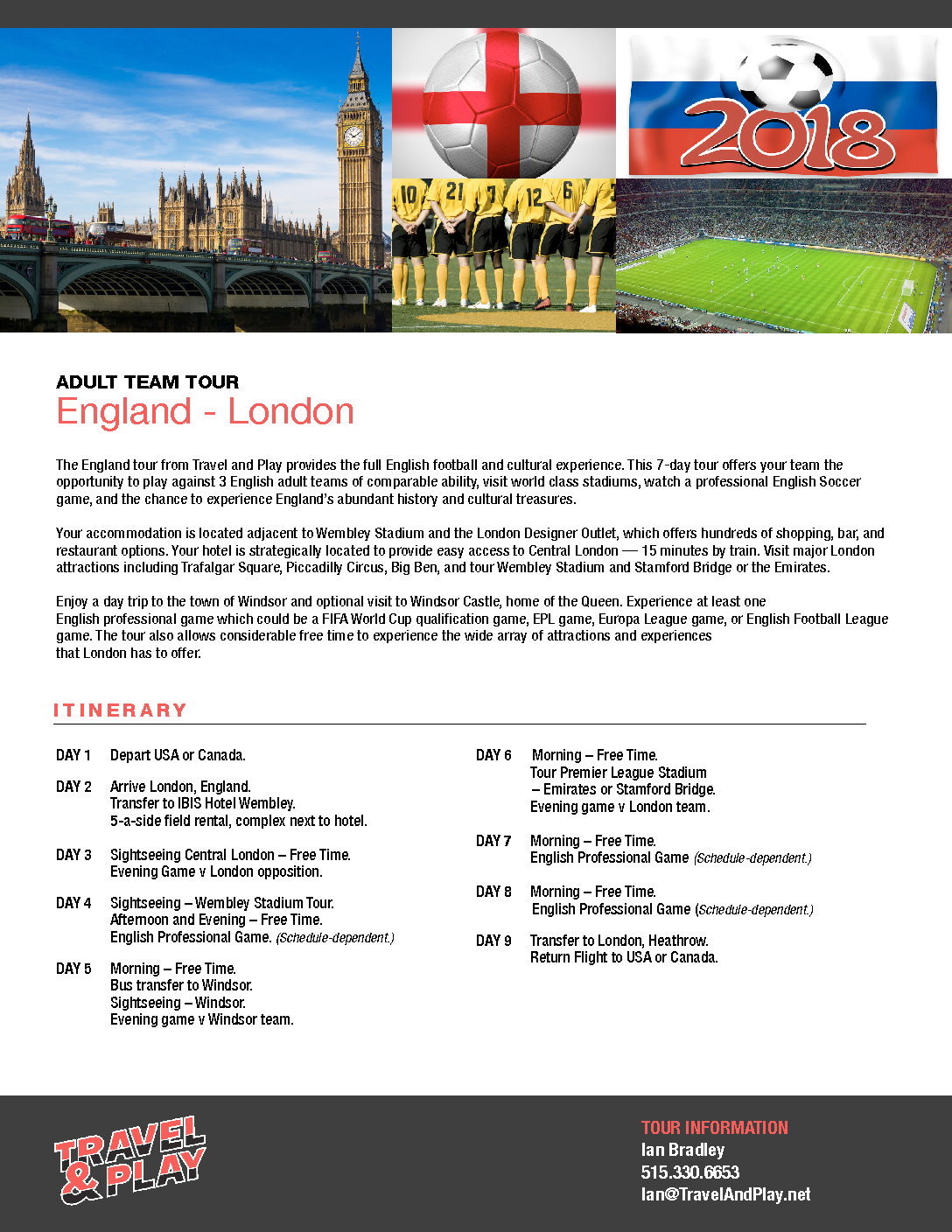 London, England — Sample Adult Tour Itinerary
Get started planning your team's international tour today.