Travel and Play has organized international tours for many men's and women's college and university teams including: the University of Kansas, Indiana University, Western Illinois University and the University of Toledo. The standard of play, the number of games and practices, the cultural experience, and the duration of the tour are tailored to fit your team's specific needs. Summer, spring break or J-term tours are available.
I have traveled with Travel and Play many times encompassing seven different countries. The planning and organization is always first class. The promises never false: Travel and Play delivers the sights, hotels, and most importantly the matches. They understand the needs of the player and the coach. This is the deciding factor when I choose a tour company. I recommend you leave it to the experts and allow Travel and Play to take care of your travel needs.
Daryn White
Head Women's Soccer Coach
Graceland University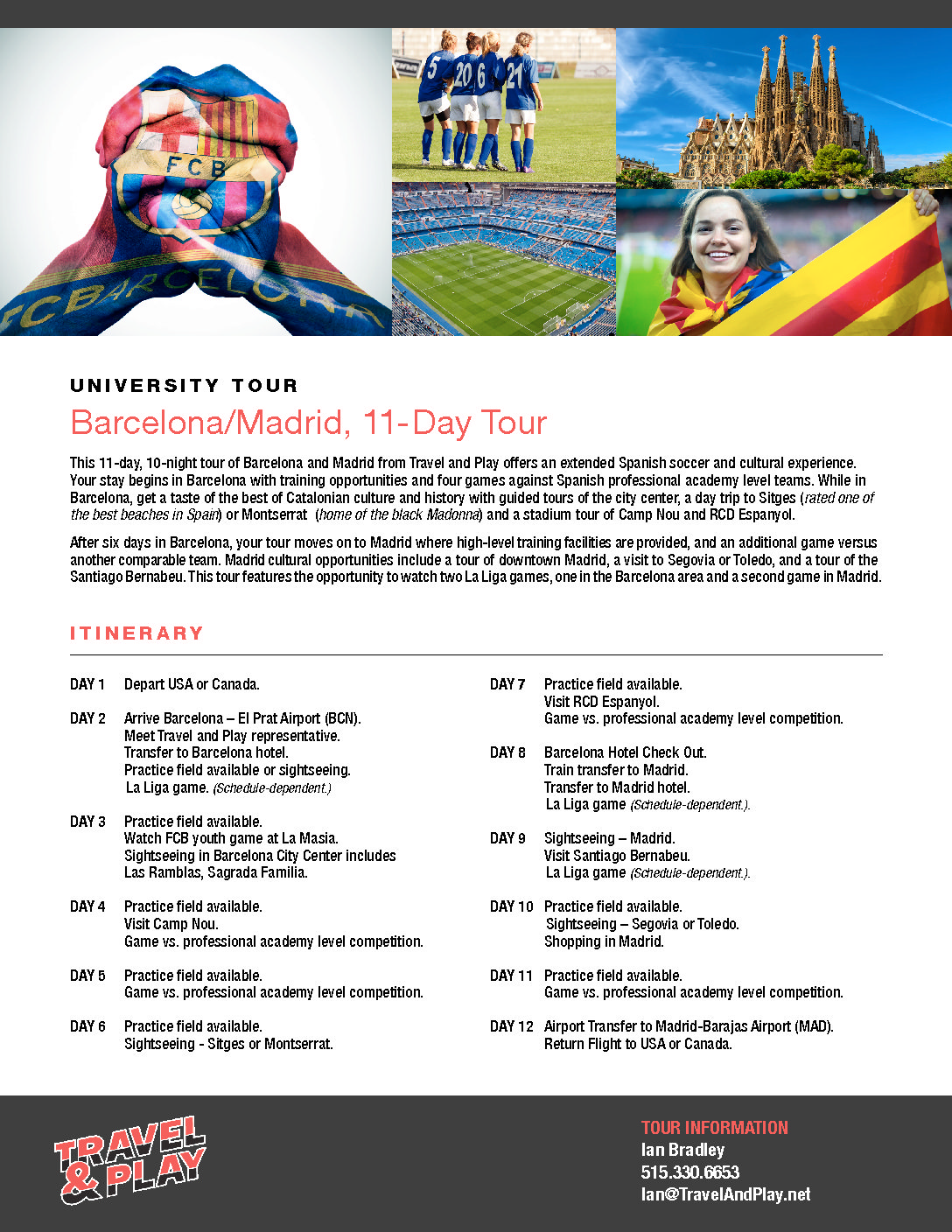 Barcelona and Madrid 11-Day Tour — Sample College/University Tour Itinerary
Get started planning your team's international tour today.